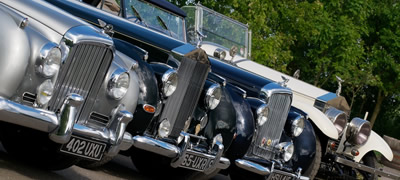 Testimonials
I have owned my Derby Bentley for 20 years and whilst I do my own routine servicing, I put the bigger jobs out to a specialist with the appropriate knowledge and skills. Now living near Chichester I am very fortunate to have recently discovered Mark Taylor RR & B Ltd. Mark has rebuilt my clutch, brakes, brake servo and set up the ride control/shockers beautifully.
The car has never driven so well and it has been a revelation!
I have received honest advice and great workmanship from both Mark and his staff, all at a sensible price. Why would I go anywhere else?
Bob Thompson – 1935 3.5 Ltr Thrupp & Maberly 4Dr Sports Saloon.
I have used a couple of Rolls Royce Bentley specialist over the years but Mark Taylor in Birdham West Sussex is without doubt the best, I called in unannounced the other day because I had an oil leak problem, within minutes the car was up on the ramp the problem identified and a full explanation with an estimate of cost given, it does not get much better than that.
With this in mind I decided they should have the car for service and check over.
My car now runs smoother and quieter than it has ever done since I have owned it. As long as I have the Bentley it will always take it to Mark Taylor for it's yearly service or any other repair that may need doing and I will without hesitation recommend others.David H – Bentley Arnage Red Label 2001
Having a problem with the power steering on my Bentley (which another specialist garage had reported as a power steering rack failure) I contacted Mark for help. Arrangements were made to have the vehicle collected on a recovery vehicle so as to cause no further damage. On inspection Mark reported that the rack was fine but the loss of fluid was down to corroded pipes. These were replaced and an annual service carried out at the same time. All the work was carried out to a very high standard within the time agreed and cost estimate. When a slight issue with power steering fluid loss reoccurred at a later date this was immediately fixed within an hour of arriving at Mark's premises and at no cost.I was extremely pleased with the service and support Mark afforded me and will continue to have my Bentley maintained there. The car continues to give me great pleasure and makes every journey an occasion.Lawrence Coppock – Bentley Turbo R.
I took my Bentley continental to Taylors for a service and new brakes, great passion for what they do, care and quality was superb, communicated well at all times and offered sound advice in terms of future things to be aware of, great service, friendly garage that really care about what they do. High recommended.Jon Holden – Bentley Continental GT.
I took my Corniche to Mark Taylor at RR & B Ltd. because the website described exactly the service I was looking for; a holistic approach to the cars wellbeing and a commitment to keeping in touch with the owner and not proceeding with new work without authority. The limited 3,000 mile service also appealed. I was not disappointed. Mark was presented with a tricky brake pump problem and kept in touch by e.mail and telephone as the issue was resolved. We agreed each stage of the work and the final bill was very close to estimate. A number of other matters were drawn to my attention and we agreed which should be done and those that could wait a bit. I look forward to Mark looking after my car for many years and am confident that he will identify issues before they become failures to proceed.Peter Kellond – Rolls-Royce Corniche.
To anyone looking to have their Bentley maintained properly, I cannot recommend Taylors of Chichester highly enough. From the first visit I made to their premises it was obvious that here was a company that were experts in their field, their knowledge of this marque I would suggest is second to none. In a word "OUTSTANDING". Bill Murrell – Bentley Continental GT.
I have found a gem in Mark Taylor who has serviced and repaired my Bentley Arnage R recently. I can honestly say my car drives better now than the day I bought it. In all the years I have owned Bentleys it is so nice to find someone as trustworthy and dedicated as Mark. I would recommend him to all. Chris Elliott – Bentley Arnage R.