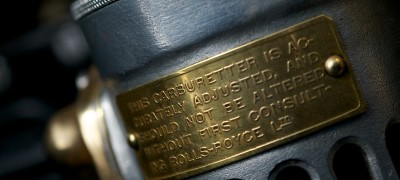 Service
Here at Mark Taylor RR&B we are dedicated to the complete service, maintenance and care of Rolls-Royce and Bentley motor cars. We like to take responsibility for the whole well-being of your motor car; however, this does not mean that we will advise you to spend your money unnecessarily. In the past we have identified the need for a service schedule that keeps your Rolls-Royce or Bentley in good usable condition and doesn't repeatedly go over the same items, thus saving considerable service costs. Our 3,000 mile service is aimed specifically at owners of those motor cars that cover no more than 3,000 miles a year. If required, we can also arrange MOTs at a discounted price.
Click Here for service on modern Bentley's
In the workshop we have diagnostic specialist equipment and dedicated engine lifts to ensure the best care is taken of your vehicle while it is with us. Classic Rolls-Royces and Bentleys need classic care and our extensive combined knowledge of these cars is second to none. We carry a large number of the original dealer workshop manuals for vintage and classic Rolls-Royce and Bentley cars. Spares are sourced to your requirements and components are often overhauled rather than replaced where appropriate. Please contact us with any queries you may have. Here in our workshop, we trouble-shoot the problems others can't get to the bottom of. Our small workforce of four means that close quality control is maintained on all the work we do.
Enthusiasm throughout the workforce makes for high quality workmanship and a superior and reliable service level. We encourage vehicle owners to visit Mark Taylor's workshops whenever they are in the area to view progress. Technical information and advice is always freely given and we are proud to say that our customers beat a path to our doors from all over the United Kingdom, Europe and the rest of the world. Situated just south of Chichester in West Sussex, we are close to the ferry ports of Southampton and Portsmouth which service France, Spain and beyond. For those cars that can't make the journey we can arrange for a transporter pick up so please call us to talk about this. All the motor cars that come to Taylor's have a history. We appreciate that and we like to keep it that way.
Corrosion repairs Old metal is removed, new metal is fashioned and then everything is expertly welded into place. The result is a seamless repair, no patchwork here!
Rewires Motor cars are bespoke re-wired, using the original colour codes, terminations and cotton covered modern wiring.
Engine rebuilds to last a lifetime. Only the best available materials and spare parts are utilised and all new parts for your Rolls-Royce or Bentley are scrutinised for quality.