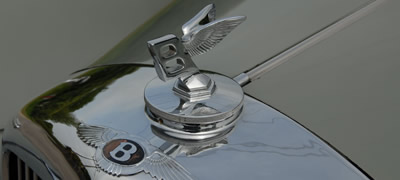 A recently purchased and underpowered R-Type Bentley.
Mr. F came to Mark Taylor with his R-Type Bentley which he had been driving for several months. He was happy with his motorcar except for one thing, he felt it had a distinct lack of power.
Several different Rolls-Royce & Bentley specialists had investigated the problem for him and carried out their own adjustments, all without success.
Eventually Mr. F attended one of our in-house technical seminars and offered up the problem to the diagnostic clinic. We had a brief look into the problem and we were intrigued by it. We requested that Taylor's keep hold of the car for a further investigation. Mr. F agreed and Taylor's decided to work on the basis that, if we clearly identified the cause of the lack of power, we would make a charge for our time. Conversely, if the workshop failed to make an accurate diagnosis there would be no charge.
Mark Taylor carried out his own checks and tests. We knew that we needed to get right back to basics with this one. This is often the best place to start when presented with the issue of power. The engine valve timing was found to be grossly retarded, so much so that Mark in disbelief asked his workshop foreman Will Alan to recheck his findings. They were confirmed. Problem identified and solved.